POTOMAC REVIEW-ISSUE 61 (CONTRIBUTOR)

Rooted in the nation's capital's suburbs, Potomac Review is the antidote to the scripted republic that surrounds it. By taking on D.C.'s values of international inclusion, Potomac Review looks out into the world from its lush Potomac River basin, collecting and absorbing the world's literary diversity. Potomac Review seeks literature from emerging as well as established writers around the globe to facilitate in the literary conversation.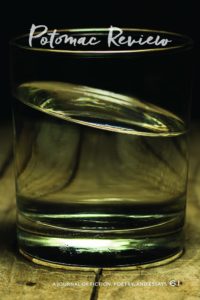 ---
THE WAY TO MY HEART: AN ANTHOLOGY OF FOOD-RELATED ROMANCES (CONTRIBUTOR)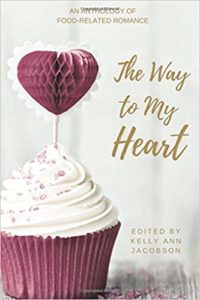 Praise for The Way to My Heart "Let these works of literature remind us that food and drink intrinsically link us to memory. With just a sip of a wine, you can be transported to a first date, a bedside in Paris, or a tapas bar in Spain. In reading these sexy and honest works of fiction and poetry, it is hard not to make a beeline to the kitchen for a little amuse-bouche or nightcap, so just give in. Pour a little Pinot Noir and indulge in this evocative collection." -Rita Mookerjee, PhD Candidate in Literature, Florida State University
---
WIDOW WOMAN (AUTHOR)

The year 1962 began a time of tremendous change all across America. For Audrey Randolph, 1962 also brings personal tragedy: her mother dies suddenly, leaving behind a lifetime of letters, photos, and unimaginable secrets that will call into question everything Audrey thought she knew about her mother, about relationships—about the very nature of love itself. In Widow Woman, Julia Tagliere delivers a sensitive, compelling, and timely exploration of love, in all its incarnations—and the lengths to which we will go to hold onto it. Available now in print & Kindle versions.

"An amazing novel that leaves you thinking long after you've finished reading it…absolutely superb." —Kristen Larson Brown, speaker, coach, and bestselling author of The Best Worst Thing and The Happy Hour Effect
"An uplifting and thought-provoking glimpse into one woman's challenge with accepting and acknowledging love in many forms…" —Kathryn Holmes, author of I Stand With Courage
---

CANDLESTICKS AND DAGGERS: AN ANTHOLOGY OF MIXED-GENRE MYSTERIES (CONTRIBUTOR)
Candlesticks and Daggers is an anthology of short stories, poems, and personal essays that mix mystery stories with elements of other genres, including romance, science fiction, horror, fantasy, and more. Mystery solvers from Sherlock Holmes to the local cat lady must figure out not only whodunit, but cross time, space, and even reality in order to do so.
---
HERE IN THE MIDDLE: STORIES OF LOVE, LOSS, AND CONNECTION FROM THE ONES SANDWICHED IN BETWEEN (CONTRIBUTOR)
The middle years of life are ones of tremendous joy and unchartered challenges. Often times, these are the years when we are pulled in multiple directions, with the needs of our career, marriage, children, aging parents, and friendships all taking a toll on our time and energy. But it can also be a time filled with simple pleasures, deeper connections, and settling into our own skin. Here In The Middle is a collection of essays that gives voice to the complexity of the middle place, sandwiched between love and loss, with thirty-two writers sharing their stories, along with a piece of their heart and soul, so that readers can find acceptance, solace, and understanding.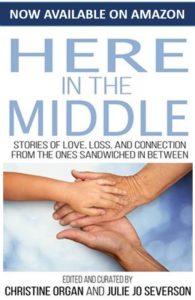 ---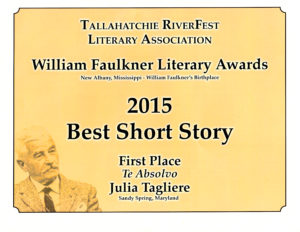 ---
"The Navigator," in LOVE + LUST,  © 2014 Taylor & O'Neill. The fourth and final book in the Open to Interpretation series [
sold out].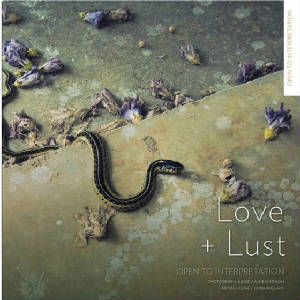 A good photograph tells a story. But it tells a slightly different story to every viewer. Open to Interpretation's publications have launched to great critical acclaim and have provided a venue for photographers and writers from all over the world an opportunity to have their work published in a remarkable collection of images and words. (open2interpretation.com)
"…Open to Interpretation is…a brilliant matrimony of words to photography, and photography to words. There is a definite journey for the reader, and just like love and lust, that journey is completely unique for each person that cracks open the book." (Don't Take Pictures Magazine)
TheNavigator_LoveandLust

---
"How to Write about Family & Friends without Losing Them," in The Writer, October 2009.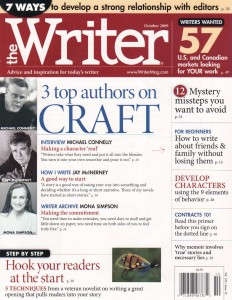 Founded in 1887, The Writer magazine is one of the nation's oldest magazines about the craft of writing. Stories about star writers such as Aaron Sorkin and Elizabeth Strout, and craft stories written by leaders in the field such as Roy Peter Clark are its heart and soul. How-to stories and profiles are informative, instructive, motivational and necessary to writers of all levels.
How to write about family and friends PDF